Update, test, and deploy at lightning speed
Enhance the flexibility of your business operations & gain remote access by implementing cloud computing services.
Time & cost-effective
Deployment of cloud-based applications can cut costs for companies with better resource management.
Fast and lightweight applications
You can create applications that are easy to load and can be quickly built via cloud app development.
Quick updates and deployments
Deduct delays by adopting remote access measures so that you can stay updated & on top of the game.
Schedule an
expert session with EKbana.
Schedule a session
Cloud Computing For Business: Maximized Efficiency And Minimized Costs
We aim to leverage cloud computing to enhance your business operations and financial performance, outlining the key advantages that cloud computing offers to businesses.
Multi Cloud
This method offers businesses flexibility and choice by using multiple cloud providers simultaneously, helping avoid vendor lock-in and maximizing cost savings.
Software as a Service (SaaS)
This method provides businesses with web-based access to software applications, including popular tools like email, CRM, and ERP, without the need for installation.
Function as a Service (FaaS)
This method allows developers to run their code without worrying about infrastructure, enabling event-driven execution and serverless computing.
Hybrid Cloud
This method combines on-premises infrastructure with public cloud services, giving businesses the ability to leverage the scalability and flexibility of public clouds while keeping sensitive data on-premises.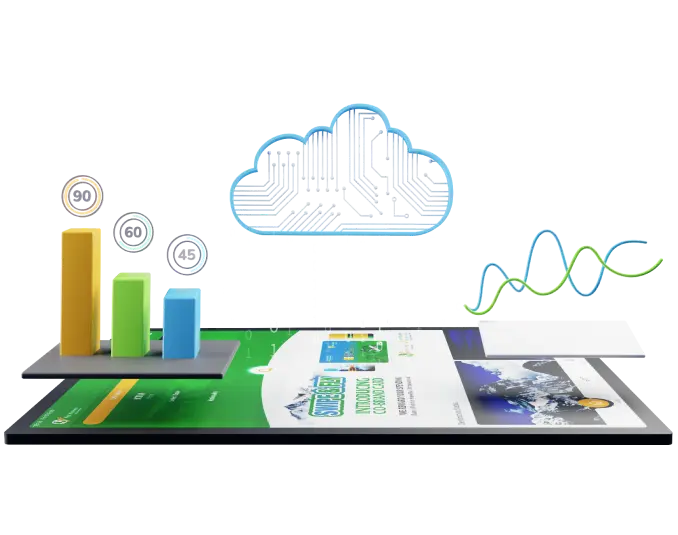 Check out the technologies
we use to bring maximum value to your business
Cloud computing is highly beneficial as it provides organizations with convenient and on-demand access to scalable and flexible IT resources, including computing power, storage, and software, eliminating the need to invest in and maintain their own physical infrastructure, which can be both expensive and time-consuming.
Schedule a session
01
Assess the workloads
Evaluate the current infrastructure and requirements of the project
02
Evaluate cloud providers
Identify and evaluate the different cloud providers and services available
03
Design and plan for cloud migration
Create a detailed plan for migrating the organization's assets and services to the cloud.
04
Execute the migration
Carry out the migration of the organization's assets and services to the cloud.
05
Test and validate the migration
Testing the migrated assets and services to ensure they are properly functional.
06
Optimize the cloud environment
Monitoring the cloud environment to ensure it is operating at optimal performance and security level.