We love helping startups who want to convert their ideas into MVP.
What We Do Best
See All Services
How We Make It Happen
Our ultimate objective is to provide you and your clients with top-notch software solutions that not only amplify your revenue but also support the expansion of your business.
Our process begins with understanding your concerns, needs, obstacles, and objectives. We then conduct a comprehensive analysis of your industry, market, niche, and customer demographics to deliver the most cost-efficient & optimal solution.
Step 1
Discovery Workshop
Understanding your business, mission, vision, and expectations is a key part of the development process.
Step 2
Planning
We work with you to specify the details of your project and determine the functions, features, requirements, technical implications, and timeline.
Step 3
Design
We create detailed clickable prototypes, which help assess the project's progress.
Step 4
Development
We work in two-week sprints, during which we develop, test, and present results.
Step 5
Testing
We test everything to guarantee optimum functionality.
Step 6
Go Live
The moment we've been waiting for. Your product is launched now & we will be open to discuss further adjustments & amendments.
Step 7
Continuous Development
Our team will help to make sure that your software is kept up-to-date.
Industries
Ecommerce
Insurance
Geo Spatial
Food & Beverages
Non Profit
Retail
Testimonials
We Treat Our Clients Like Partners
Our team comprises not only technical experts but also skilled professionals with exceptional interpersonal abilities, ensuring seamless collaboration across all departments. We remain dedicated to achieving your goals and objectives by delivering timely and effective solutions while keeping all aspects of your business and infrastructure in mind.
Get a free quote
How We Solve
Complex Business Challenges
We are a team of highly experienced professionals with decades of experience in the industry. We have been recognized as one of the best IT companies for over a decade
Interested to work with Us?
Made For Your Business
Our goal is to make the most of your business. We are more than a website builder, we offer a complete solution for any type of business.
Koklass

Koklass provides the best integrated tool for SME to onboard customers, receive, deliver and track orders. Koklass supports deeplinked initiate targeted marketing, all in one ecosystem. Streamline your business with latest and best in class tools.

AI platform

AI Platform is a cloud-based platform for developing and deploying machine learning models. It provides a range of tools and services for training, evaluating, and deploying machine learning models, as well as for managing and monitoring the infrastructure

Point Nemo

While Data is New Oil, Location data are new gold mine. Unlock hidden opportunities of your location data. Point Nemo's powerful tool allows geospatial and business data to seamlessly merge, giving you wide range of new possibilities.

Beagle

Introducing our state-of-the-art Face Detection and Recognition technology that not only recognizes registered faces but also clusters similar faces even if they're not registered. Motion Detection, Human Detection & Danger Zone feature. Protect property & assets from unauthorized access.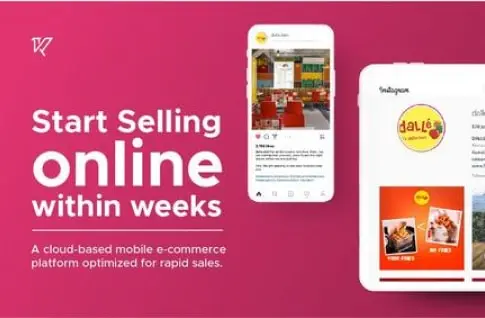 Let us manage your projects end-to-end
Watch your brand grow digitally as we provide you with services from start to finish for your projects.
Tell us more
Collaborate with us
We are an experienced and dedicated team of professionals with a passion to create something revolutionary.
Get in touch
Expert end-to-end project management is what we do best
Managing projects end-to-end requires clear understanding of project management tools and processes a strong team, effective communication, and regular reviews to ensure project goals are met.
Need help?
Connect with us. Your Gateway to Assistance
Reach us out